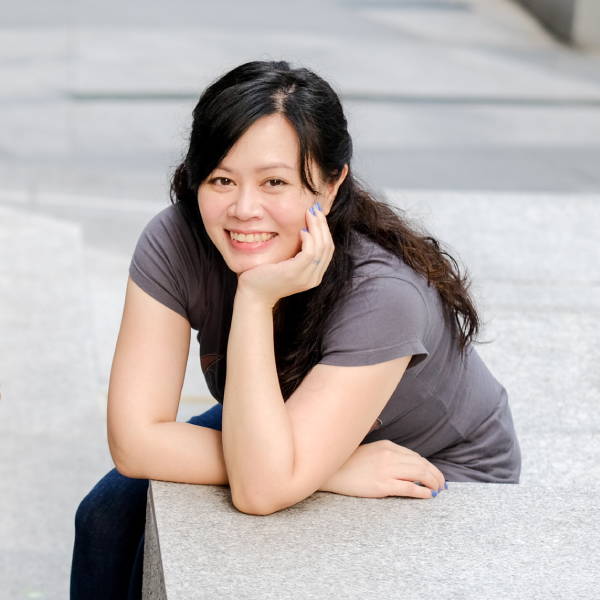 Dear Reader,
The one thing I learnt this year was that life doesn't stop, even during a worldwide pandemic. During our shared experience, our personal stories continue. Relentlessly. The books I've selected highlight this—they are tales of tragedy and triumph, communal and individual, and each writer, in their own way, is trying to make sense of a changed world. Art Spiegelman's Maus allows us the privilege of bearing witness to an unspeakable horror and the resilience that resides in each of us. The Three-Body Problem by Liu Cixin foretells a possible dystopian future, but focuses on humanity's reaction. Praying to the Goddess of Mercy by Mahita Vas reminds us to be kind because we never know what struggles others are going through.
Tales of Tragedy and Triumph
PRAYING TO THE GODDESS OF MERCY
Born to Indian parents in Singapore and raised by a Chinese amah, Mahita Vas struggled to fit into a conservative society where exuberance is frowned upon and conformity is a tradition. She spent a significant part of life feeling different, being different. Throughout her career with Singapore Airlines, then as an advertising industry executive, she led a volatile life – sometimes blissfully and enviably contented, at other times wishing she was dead.


Praying to the Goddess of Mercy charts Mahita's journey from chaos to stability. It offers insights into an illness for which there is no known cause, no cure and no immunity. It will inspire and enlighten people with mental disorders and the loved ones who suffer with them. Ultimately, it is about being true to oneself and having the courage to take charge in the pursuit of happiness.
1967: Ye Wenjie witnesses Red Guards beat her father to death during China's Cultural Revolution. This singular event will shape not only the rest of her life but also the future of mankind.
Four decades later, Beijing police ask nanotech engineer Wang Miao to infiltrate a secretive cabal of scientists after a spate of inexplicable suicides. Wang's investigation will lead him to a mysterious online game and immerse him in a virtual world ruled by the intractable and unpredictable interaction of its three suns.
This is the Three-Body Problem and it is the key to everything: the key to the scientists' deaths, the key to a conspiracy that spans light-years and the key to the extinction-level threat humanity now faces.
A brutally moving work of art—widely hailed as the greatest graphic novel ever written—Maus recounts the chilling experiences of the author's father during the Holocaust, with Jews drawn as wide-eyed mice and Nazis as menacing cats.
Maus is a haunting tale within a tale, weaving the author's account of his tortured relationship with his aging father into an astonishing retelling of one of history's most unspeakable tragedies. It is an unforgettable story of survival and a disarming look at the legacy of trauma.
Felicia Low-Jimenez is the co-author of the bestselling Sherlock Sam series. Born and raised in Singapore, Felicia has been a geek for most of her life and has written a lot of fanfiction. She was a bookseller and now works with an independent comics publisher, Difference Engine.