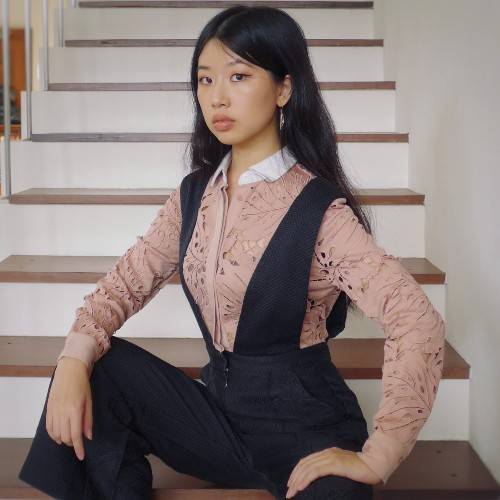 Arts Correspondent at The Straits Times
Dear Reader,
When I think of intimacy in writing, I think of small, enclosed spaces, like the house that is both refuge and reclusion for the sisters of We Have Always Lived In The Castle, or the tiny worlds of Ethos's underrated orbit series. I think of secrets, of unspoken hurt that is both deeply personal and echoes across society and history, like in Swing Time - one of my favourite books of 2016 - in A Certain Exposure and Sugarbread, which are two local novels I always come back to. I think of desire, like in Crush and We Were Always Eating Expired Things. I think, rather oddly, of fungi - Entangled Life is one of the non-fiction books I've fallen in love with this year and it's taught me so much about the unseen networks that spread into every part of our lives. I think about trust and what it takes to share your story, as Linda does with the death of her daughter Victoria in Loss Adjustment. "I love you," says a woman in Wade In The Water - the speaker does not know her but believes her, asks: "O Lord/ Is this love the trouble you promised?"
Stories of Refuge, Desire and the Unspoken
Satirical and sympathetic, political and personal, A Certain Exposure traces the adolescences of twin brothers Andrew and Brian, culminating in the explosive events leading to Andrew's tragic death. This is a classic coming-of-age tale doubled across two vividly individual brothers, who struggle to navigate a complex tangle of relationships and coercive forces, cinematically interwoven with the yearnings and fears of an ensemble of mothers, fathers, cousins, friends and lovers both false and true. This wide-ranging debut beautifully presents the resonances and the ghosts of lost possibilities, as well as a gripping story of hope and betrayal.
Two brown girls dream of being dancers—but only one, Tracey, has talent. The other has ideas: about rhythm and time, about black bodies and black music, what constitutes a tribe, or makes a person truly free. It's a close but complicated childhood friendship that ends abruptly in their early twenties, never to be revisited, but never quite forgotten, either.
Tracey makes it to the chorus line but struggles with adult life, while her friend leaves the old neighbourhood behind, travelling the world as an assistant to a famous singer, Aimee, observing close up how the one percent live. But when Aimee develops philanthropic ambitions, the story moves from London to West Africa, where diaspora tourists travel back in time to find their roots, young men risk their lives to escape into a different future, the women dance just like Tracey—the same twists, the same shakes—and the origins of a profound inequality are not a matter of distant history, but a present dance to the music of time.
Pin must not become like her mother, but nobody will tell her why. She seeks clues in Ma's cooking when she's not fighting other battles—being a bursary girl at an elite school and facing racial taunts from the bus uncle. Then her meddlesome grandmother moves in, installing a portrait of a watchful Sikh guru and a new set of house rules. Old secrets begin to surface but can Pin handle learning the truth?
Richard Siken's Crush, selected as the 2004 winner of the Yale Younger Poets prize, is a powerful collection of poems driven by obsession and love. Siken writes with ferocity, and his reader hurtles unstoppably with him. His poetry is confessional, gay, savage, and charged with violent eroticism. In the world of American poetry, Siken's voice is striking.
In her introduction to the book, competition judge Louise Glück hails the "cumulative, driving, apocalyptic power, [and] purgatorial recklessness" of Siken's poems. She notes, "Books of this kind dream big. . . . They restore to poetry that sense of crucial moment and crucial utterance which may indeed be the great genius of the form."
In Wade in the Water, Pulitzer Prize winner Tracy K. Smith boldly ties America's contemporary moment both to our nation's fraught founding history and to a sense of the spirit, the everlasting. Here, private utterance becomes part of a larger choral arrangement as the collection includes erasures of the Declaration of Independence and correspondence between slave owners, a found poem composed of evidence of corporate pollution and accounts of near-death experiences, a sequence of letters written by African Americans enlisted in the Civil War, and the survivors' reports of recent immigrants and refugees. Wade in the Water is a potent and luminous book by one of America's essential poets.
We Were Always Eating Expired things
We Were Always Eating Expired Things is centred on our innate desire for connection, both physical and emotional. The poems deal with the impossibility of such an endeavour and celebrate our persistence in striving anyway
When we think of fungi, we likely think of mushrooms. But mushrooms are only fruiting bodies, analogous to apples on a tree. Most fungi live out of sight, yet make up a massively diverse kingdom of organisms that supports and sustains nearly all living systems. Fungi provide a key to understanding the planet on which we live, and the ways we think, feel, and behave.
In Entangled Life, the brilliant young biologist Merlin Sheldrake shows us the world from a fungal point of view, providing an exhilarating change of perspective. Sheldrake's vivid exploration takes us from yeast to psychedelics, to the fungi that range for miles underground and are the largest organisms on the planet, to those that link plants together in complex networks known as the "Wood Wide Web," to those that infiltrate and manipulate insect bodies with devastating precision.
What worlds live beyond ourselves? An open path for all kinds of books of impact, orbit by Ethos Books launches fresh and different works that might not meet the conventions of a full-length work in breadth, but whose concerns orbit the heart of being and can stand as they are. Affordable and coming in a handy physical format, books in the orbit series seek to travel. Reads that seem small in size but will knock your socks off in the span of a train ride; orbit is a setting off and a returning home. Books that are tiny portals to meaning—for yourself, and to all around us.
We have always lived in the castle
Shirley Jackson's beloved gothic tale of a peculiar girl named Merricat and her family's dark secret.
Taking readers deep into a labyrinth of dark neurosis, We Have Always Lived in the Castle is a deliciously unsettling novel about a perverse, isolated, and possibly murderous family and the struggle that ensues when a cousin arrives at their estate
In the wake of Victoria McLeod's passing, she left behind a remarkable journal in her laptop of the final four months of her life. Linda Collins, her mother, has woven these into her memoir, which is at once cohesive, yet fragmented, reflecting a survivor's state of mind after devastating loss.
Loss Adjustment involves the endless whys, the journey of Linda Collins and her husband in honouring Victoria, and the impossible question of what drove their daughter to this irretrievable act. A stunningly intimate portrait of loss and grief, Loss Adjustment is a breaking of silence—a book whose face society cannot turn away from.
Olivia Ho is Arts Correspondent at The Straits Times, where she writes about books, dance and theatre. She has a first-class degree with honours from University College London and a masters in modern literature from the University of Edinburgh. Her specialist subjects include postmodern urban space, Anglo-Saxon battle poetry and zombies.