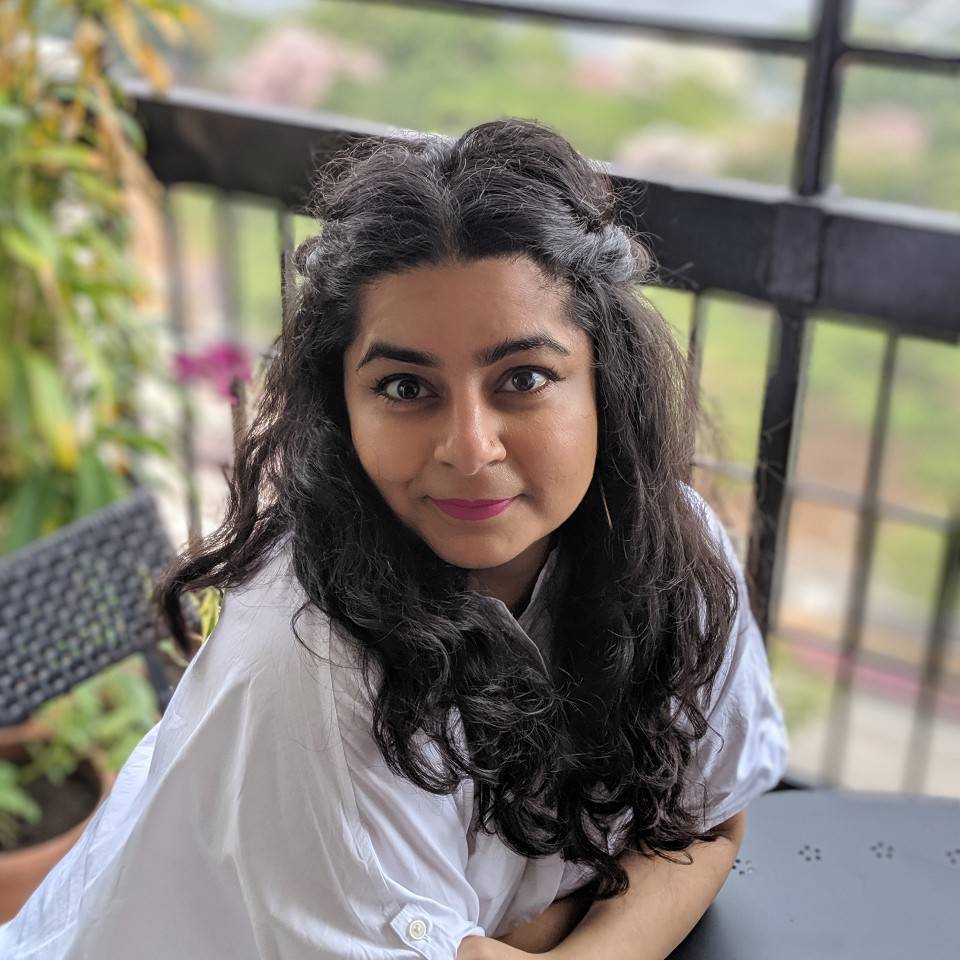 Writer and SWF Festival Director
Dear Reader,
I've picked a selection of five must-reads from this year's festival that explore quiet, powerful and important feelings in women's lives. Cheryl Julia Lee and Jollin Tan's poetry collections shed light on how the quietest moments can be the most identity defining. Zadie Smith's stunning collection of essays are a compelling meditation on the year we've had, Roshani Chokshi's coming of age novel reminds all women we have more courage than we ever imagined and Sharon Olds' Stag's Leap reminds us that love and loss are the most profound of human conditions at any age.
Pooja's five must-readS from swf2020
We were always Eating Expired Things
We Were Always Eating Expired Things is centred on our innate desire for connection, both physical and emotional. The poems deal with the impossibility of such an endeavour and celebrate our persistence in striving anyway.
Bursting Seams is a raw and passionate exploration of the body through poetry. The book mines the inescapable linkages between physicality and difficult emotions in poems that are traumatic and revealing, but also tender and self-empowering.
Aru Shah and the End of Time
While her classmates are jetting off to family vacations in exotic locales, Aru will be spending her autumn break at home, in the Museum of Ancient Indian Art and Culture, waiting for her mom to return from her latest archeological trip. Is it any wonder that Aru makes up stories about being royalty, traveling to Paris, and having a chauffeur? One day, three schoolmates catch her in a lie. They don't believe her claim that the museum's Lamp of Bharata is cursed, and they dare Aru to prove it. But doing just that has dire consequences and it's up to Aru to save them. But how is one girl in Spider-Man pajamas supposed to do that?
In this wise and intimate book, Sharon Olds tells the story of a divorce, embracing strands of love, sex, sorrow, memory, and new freedom. As she carries us through the seasons when her marriage was ending, Olds opens her heart to the reader, sharing the feeling of invisibility that comes when we are no longer standing in love's sight; the surprising physical bond that still exists between a couple during parting; the loss of everything from her husband's smile to the set of his hip; the radical change in her sense of place in the world. Olds is naked before us, curious and brave and even generous toward the man who was her mate for thirty years and who now loves another woman. Her unsparing approach to both pain and love makes this one of the finest, most powerful books of poetry she has yet given us.
Written during the early months of lockdown, Intimations explores ideas and questions prompted by an unprecedented situation. What does it mean to submit to a new reality–or to resist it? How do we compare relative sufferings? What is the relationship between time and work? In our isolation, what do other people mean to us? How do we think about them? What is the ratio of contempt to compassion in a crisis? When an unfamiliar world arrives, what does it reveal about the world that came before it?
Pooja Nansi is a writer, poet and educator whose literary works explore themes of ethnicity, identity and feminism, as well as their intersections. She has published two collections of poetry, Love is An Empty Barstool and Stiletto Scars. Recipient of the 2016 Young Artist Award, Pooja is Singapore's first Youth Poet Ambassador and she is the festival director of the Singapore Writers Festival.