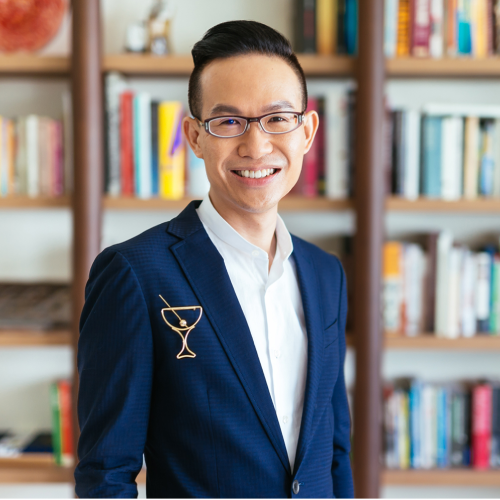 Dear Reader,
One of the great joys of going to the SWF Bookstore is the sense of discovery: Discovering new books, getting introduced to new writers, finding out what others are reading. You never know which book will catch your eye and hook your interest – and the longer you stay in there, the more books you want to buy! Well, this year is obviously different. You can't get a book and immediately ask for the author's autograph. You can't eavesdrop on people's conversations about the writers they just listened to. But I believe that the joy of discovery and adventure is still very much present, albeit in a digitalised way like all our experiences nowadays. My recommendations here are not based on any thematic consideration or selection. Rather, they follow my urge to discover and to be taken to a different world. I envision all these writers being in conversation with one another and others at SWF, and delighting us readers with their wit and shrewd insight. So enjoy, and see you at SWF!
A comedian, a nun, a reality TV star and countless others meet in a Garden. This is not the start of a joke, but the beginnings of a parable. These denizens may be running out of time, while there is all the time in their Kafkaesque world, and an orchestra is playing a song nobody else may hear.
CHAN HO-KEI, TRANSLATED BY JEREMY TIANG
When Siu-Man jumped from her window on the twenty-second floor, everyone assumed it was suicide. But Siu-Man's sister, Nga-Yee, a quiet and unassuming librarian, is determined to prove it was murder. The police aren't interested, so she contacts a man known only as N – an enigmatic hacker and an expert in manipulating human behaviour.
Their hunt for the truth will plunge them into the teeming metropolis of Hong Kong, following a trace which leads from Siu-Man's gossipy friends to the creepy gropers who prowl the subway, to the dark corners of the city's digital underground. It is only here, where online bullies and sexual predators hide behind avatars, that Nga-Yee can finally uncover the truth about her sister – and unleash her revenge.
When parkour champion Maxine Schooling wakes from a three-year coma, she has no memory of how her parents and little brother were killed the night she was attacked. Using her new-found photographic memory, she covertly helps her hacker BFF with the police investigation of a savage serial killer on the loose. In her race to track down the Singapore Spectre, Max finds herself embroiled in a conspiracy involving stage illusions, a secret exposé, and a controversial megachurch headed by a powerful man.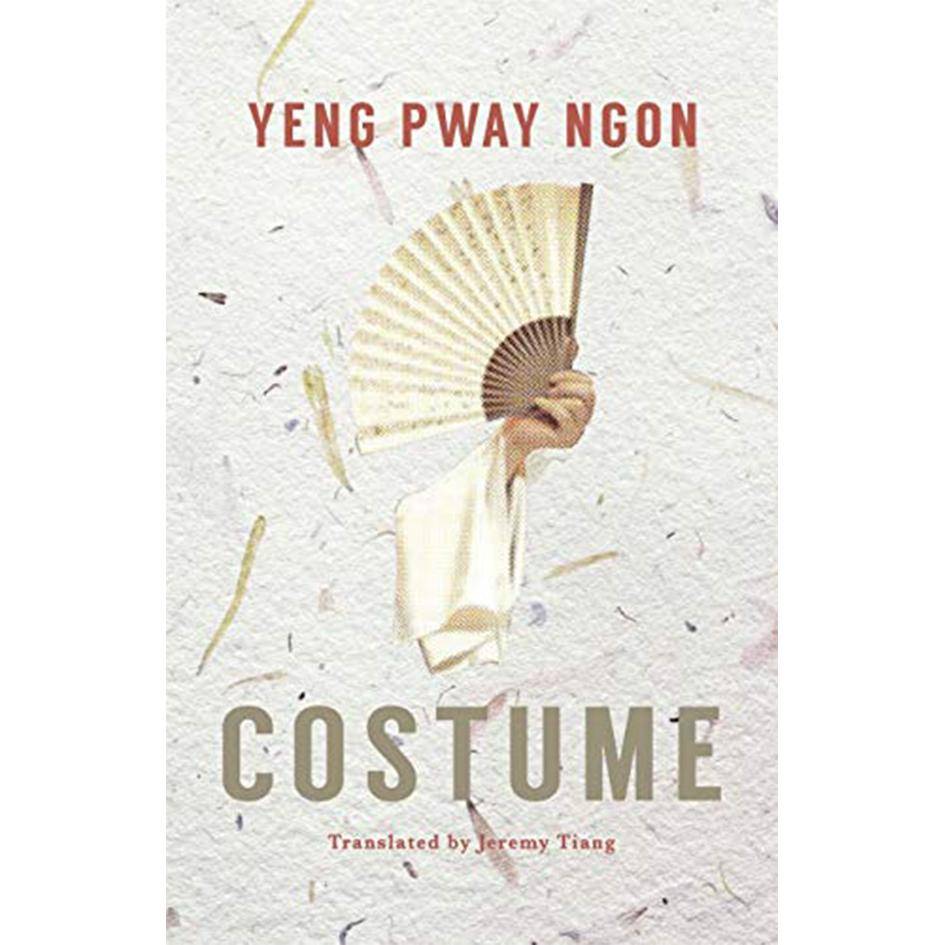 In the 1910s, thirteen-year-old Leong Ping Hung comes to Singapore from China to seek his fortune. Decades later, he is a lonely old man mourning his shattered dreams. His granddaughter Yu Sau struggles to take care of him while trying to make sense of her own life in a rapidly changing country. He speaks Cantonese, and she Mandarin – but will they be able to find common ground through a shared love of Cantonese opera? As Yu Sau looks to her family's past to understand her present, she begins to uncover the secrets that went missing along with the old man's cherished opera costume.
A NEW SUN RISES OVER THE OLD LAND
SUON SORIN, TRANSLATED BY ROGER NELSON
A New Sun Rises Over the Old Land traces the story of Sam, a young man who leaves the countryside for the capital after the death of his parents. Once there he is exposed to the hardships and injustice of the city's capitalist society.

First published in 1961, eight years after Cambodia gained independence from French colonial rule, A New Sun Rises Over the Old Land by Suon Sorin is an iconic work of modern Khmer literature. The novel—a singularly illuminating historical document of the new nation—offers a fresh view into a period of profound transformation in Cambodia and a region that was coming to know itself and to be known as "Southeast Asia."
Marylyn Tan's debut volume, GAZE BACK, complicates ideas of femininity, queerness, and the occult. The feminine grotesque subverts the restrictions placed upon the feminine body to be attractive and its subjection to notions of the ideal. The occultic counterpoint to organised religion, then, becomes a way toward techniques of empowering the marginalised.
GAZE BACK, ultimately, is an instruction book, a grimoire, a call to insurrection—to wrest power back from the social structures that serve to restrict, control and distribute it amongst those few privileged above the disenfranchised.
The rise:CREATIVITY, THE GIFT OF FAILURE, AND THE SEARCH FOR MASTERY
The gift of failure is a riddle: it will always be both the void and the start of infinite possibility. The Rise—part investigation into a psychological mystery, part an argument about creativity and art, and part a soulful celebration of the determination and courage of the human spirit—makes the case that many of the world's greatest achievements have come from understanding the central importance of failure.
FROM KERALA TO SINGAPORE: VOICES FROM THE SINGAPORE MALAYALEE COMMUNITY
PUVA ARUMUGAM & ANITHA DEVI PILLAI
From Kerala to Singapore is the result of rigorous research into the relatively little-known Singapore Malayalees, and provides a comprehensive insight into a rich and fascinating community that has made a rich contribution to the country. This book gathers together an academic account of migration, more than 100 personal narratives - which are complemented by specially commissioned photo portraits and personal family memorabilia - and dozens of meticulously researched family trees.
ROBERT YEO AT EIGHTY: A TRIBUTE
DR ISMAIL S. TALIB (editor)
Robert Yeo is a national treasure. His poetry, plays and edited anthologies have contributed significantly to Singaporean literature over his long career, and these accomplishments have resulted in him receiving the Public Service Star in 1991 for rendering "valuable public service to the people of Singapore" and the S.E.A. Write Award in 2011 for lifetime achievement.


On the occasion of his 80th birthday, NUS professor Dr Ismail S. Talib has assembled a plethora of tributes, from Yeo's contemporaries – such as Edwin Thumboo, Catherine Lim, Shanmughalingam Murugasu and Suchen Christine Lim – and those he has influenced – such as Cyril Wong, Gwee Li Sui, Aaron Lee and Felix Cheong. This celebration of Yeo's life and work presents the portrait of a man who has left an indelible mark on the national literary scene, and whose writing remains vital and relevant today.
eating chilli crab in the anthropocene
MATTHEW SCHNEIDER-MAYERSON (editor)
This book is the first to examine contemporary Singapore from an ecocultural lens, looking at the ways that Singaporean life and culture is deeply entangled with the nonhuman lives that flourish all around us. The authors represent a new generation of cultural critics and environmental thinkers, who will inherit the future we are creating today. From chilli crab to Tiger Beer, Changi Airport to Pulau Semakau, O-levels to orang minyak films, these essays offer fresh perspectives on familiar subjects, prompting us to recognise the incredible urgency of climate change and the need to transform our ways of thinking, acting, learning, living, and governing so as to maintain a stable planet and a decent future.
William Phuan is the Executive Director of the Singapore Book Council, a nonprofit dedicated to developing and promoting Singapore's books and writers. He was formerly the director of The Arts House, and Programme Director of the New York Asian American International Film Festival. William has extensive experience working in various sectors, including journalism, arts policy and film curation in both the US and Singapore. William also lectures part-time on arts management.